An Indian's home in the United States was smeared with dog poop, eggs and hate messages, prompting the FBI to investigate the case as a possible hate crime.
The incident occurred in the town of Peyton, Colorado.
Hateful messages were scrawled throughout the house, most of them racial slurs aimed at the Indian owner who did not wish to be named, Denver.cbslocal.com reported.
"About 10% of the posts were racial slurs towards us, 'You dark-haired or Indian shouldn't be here' something like that," he said, adding it was scary.
The FBI is investigating a possible hate crime in the southern Colorado incident on Feb.6, according to the report.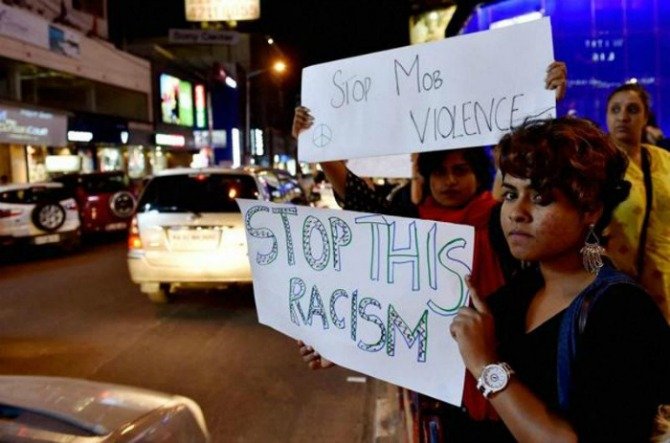 "We saw over 50 papers stuck all over our door, our window, our car, they smeared dog poop all over the place and they threw at least 40 eggs on our walls on our ceilings, everywhere outside", said the man.
He said his neighbors got together and completely cleaned the house for him.
Authorities believed it was the work of a group of people because of all the damage.
(Featured image source: Reuters)